A Cultural Festival at Hampton Beach? YES!!
Dzień dobry!
Come to our 2nd Annual POLKA FEST!
Sunday, August 13th from 3 p.m. – 9:30 p.m.
At the Seashell Stage.
Come listen to, sing along and dance to the area's Best Polka Bands!
POLKA DAN'S BEETBOX BAND
Time: 3-4:30 p.m.
Seeing Polka Dan's BEETBOX BAND is the most fun you can have with your lederhosen on!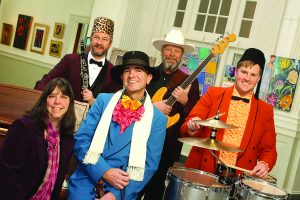 This Cape Cod traditional dance band plays a fun mix of European village tunes, some of which date back hundreds of years in Polka Dan's family. Virtuoso Clayton March also fronts the band, playing an array of instruments from banjo to clarinet to sax to fiddle. Songwriter Greg Johnson plays bass, and wife Robin Johnson plays the piano, which was common in early polka before the accordion. Punk drummer David Silver drives the band and crowd into a frenzy at every show. Polka Dan's BEETBOX BAND have hilarious music videos on their YouTube channel "Beetbox Band" (http://youtube.com/c/BeetboxBand). Their albums can be found streaming online at https://beetbox.bandcamp.com/. Connect with the band on https://Facebook.com/BeetboxBand
THE EASTERN SOUND ORCHESTRA
Time: 5-6:30 p.m.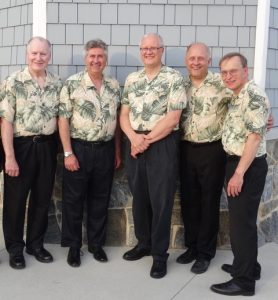 The NH-based Eastern Sound Orchestra has been entertaining folks throughout the USA and Canada for the past 46 years. This 5-piece band is known for their unique Eastern flair, featuring 2 fiddles, accordion, keyboard, bass, drums, trumpet, clarinet and saxophone. The Eastern Sound has been preforming at the Seashell Stage for 45 years. They have played at many festivals such as The Lowell Folk Festival, Hunter Mountain in New York, Dick Pillar's "Polkabration" in Connecticut, the longest running polka festival in the country and many others throughout New England, Pennsylvania, New York and Florida. As Recording Artists, the Eastern Sound have produced three albums and a video. The band has been featured on ABC TV, NH Crossroads, WMUR and many PBS specials. They have been voted the #1 Polka Band in the state of NH and continue to entertain their many fans. Their recordings can be found at the Smithsonian Institute in Washington DC. Featuring: Richard Lapadula, Tony Malionek, Peter Sylvester, leader John Sobczak, Mike Petrishen
MAESTRO'S MEN
Time: 7-9:30 p.m.

The Maestro's Men are a versatile Polka Band formed in 1996. Their CD release "Don't Stop The Music" was awarded favorite Polka cd and song in the country by The International Polka Association of Chicago, IL. Their "Strike Up The Band" CD was nominated for a Grammy. The band attended the 2004 Grammy Ceremony in Los Angeles, CA. In 2002, 2004, 2005, 2006, 2007, 2008, 2009, 2010, 2011, 2012, 2013, 2014 the band won "Favorite Band Of The Year" by the International Polka Association Music Hall of Fame Awards in Chicago, IL. The leader and clarinetist Dennis Polisky was inducted into the Polka Hall of Fame of Chicago, IL in 2007 and the band's vocalist & keyboard player Jackie Libera inducted in 2003. The band has performed at major festivals including Lowell Folk Festival, Spiedie Fest, MT Snow, Killington Oktoberfest, Hunter Mountain, Chicago IPA Fest, Pulaski WI Polka Fest to name a few. In addition to performing traditional Polkas they have been awarded for their unique Polka originals. Combined, the band's members share many years of performing experience.
FOOD: TBA Stay tuned for more information!