Cirque du Hampton Beach with the Boston Circus Guild at 7 p.m.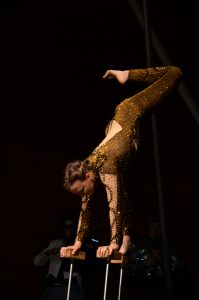 Please visit us on September 2, 2023 (weather permitting) to see a circus that the whole family will enjoy!
RAIN DATE: September 5, 2023
See jugglers, musicians, acrobats, and some mind-blowing, body-bending unimaginable feats that are sure to fascinate audiences of all ages!
**The Boston Circus Guild is a collaborative membership-based organization of over fifty musicians, artists, circus performers, dancers, and event producers from the New England area. Find them at bostoncircusguild.com.